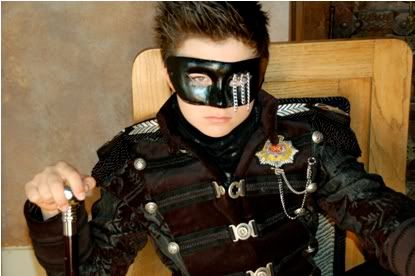 Looking for some good campy fun? Look no further than Sir Castanon. He could be the next Lady GaGa or Adam Lambert, but I really think it's too early to tell. I mean, he's only thirteen.
Some of his songs have a lot of promise, especially what appears to be his later works, like "Shadow Boxing." Some of his early stuff is a bit more campy and forced, but if that's what you're into, you'll fall hard for his pop/dance tunes.
I'd keep an eye on this one. He's loaded with talent. Besides being an artist, he's also an actor whose best known performance is Adam Sandler's son in Click. He's making progress musically as well and I'd like to see where he goes next. Who knows, maybe he'll break into the Disney pantheon and shake things up some.
Check him out here or on Facebook. And keep an eye out for his "Puppeteer" video due out soon.