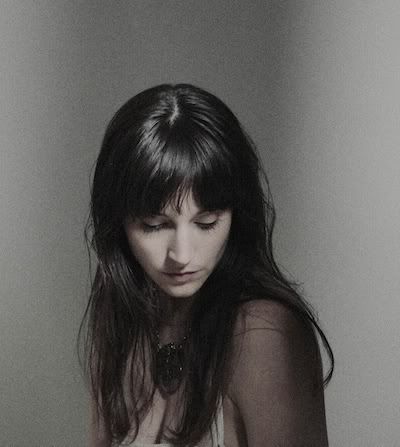 New York City based singer-songwriter Alexa Wilding is excited to announce she'll be touring with galpals Au Revoir Simone, as well as playing additional NYC dates, throughout the summer.
Wilding's self-titled debut EP was mixed by Fred Smith of Television and features Tim Foljahn (Two Dollar Guitar, Cat Power, Townes Van Zandt) on additional guitars and lap steel. The album features her song "Black Diamond Day" and is currently included on the Morgans Hotel Group Vol 4 CD, alongside Peter Bjorn & John, Lissy Trullie, The Faint and others. Wilding also lends her music to the films and runway shows of Finnish design house, IVANAhelsinki, often appearing in designer Paola Suhonen's films. The pair recently collaborated on a performance at Art Basel-Miami, in conjunction with the upcoming fashion and art publication, Love Contemporary.
Wilding began her career performing with International Shades, the art-rock project of ex-Pussy Galore/Sonic Youth drummer, Bob Bert, and guitarist Mark C (Live Skull), and they found themselves opening for Mudhoney, Kid Congo, Bush Tetras, and Genesis P'Orridge. As a solo artist, Wilding has been featured as a NYLON "Band Crush," Page Six Magazine's "Who's That Girl," and as one to watch in Dossier, Time Out NY, and NY Press.
Alexa Wilding Tour Dates:
6/29 – Mercury Lounge – New York, NY w/CALLmeKAT
7/8 – Echoplex – Los Angeles, CA %
7/9 – Velvet Jones – Santa Barbara, CA %
7/10 – Great American Music Hall – San Francisco, CA %
7/15 – The Great Hall – Toronto, Canada %
7/16 – La Sala Rossa – Montreal, Canada %
7/17 – TT The Bears – Cambridge, MA %
7/27 – Rockwood Music Hall – New York, NY
8/18 – Rockwood Music Hall – New York, NY
% – with Au Revoir Simone