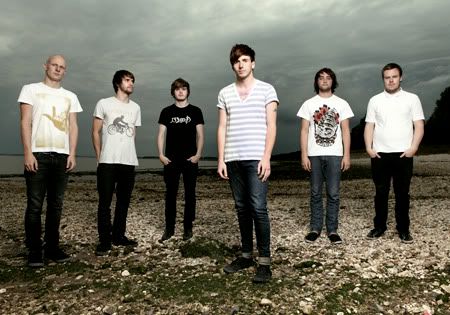 In 2007, the band began to takeoff- drawing hundreds to shows based on reputation alone, then the music industry started to pay attention. Record deals were forthcoming but Flood Of Red ignored them all. "We realized we could live the dream by signing to a label," says drummer Graham Griffith, "but we also knew we wanted to last. We wanted to do this for as long as possible. And to do that we had to take control of this band."
Inspired by the emerging practices of the likes of Radiohead and Nice Inch Nails, Flood Of Red decided to release their debut album via a variety of neat, independently-funded marketing techniques. The marketing of the album is forward-thinking, by-passing the standard practices of old, cut out the middle men and sell straight to fans who can choose from a variety of album bundles – from basic digital downloads through to value-for-money packages featuring CDs, merchandise, exclusive tracks and more. In addition, the album will be available for download for only $1 until it's release on October 19th.
Flood Of Red will release debut album Leaving Everything Behind on their own label Dark City on October 19th. The album was produced by Brian McTernan (Cave In, Thrice, Converge) and shows that while the band has toned-down and re-defined their sound, they still have the completely eveloping and hard hitting heavy blows that they were known best for.
Check out the band on Myspace and get their album when it drops on Oct 19 here!