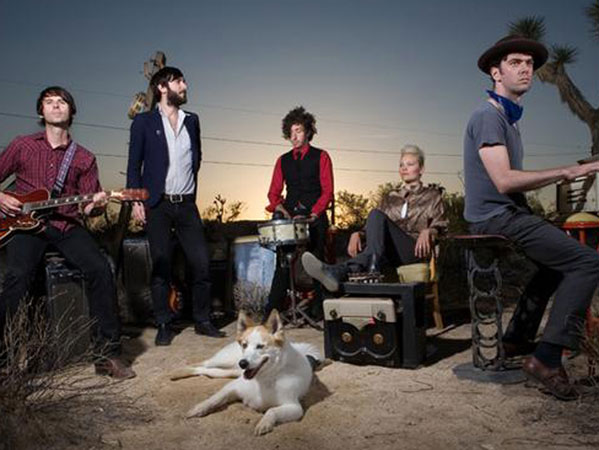 After a triumphant return to NYC this past week with a show at Santos Party House, The Duke Spirit played a captivating set at last night's Levi's Men's and Women's Spring 2011 Preview party. Fierce and magnetic frontwoman Liela Moss led the band through the bold new songs from their forthcoming album, due out in February on Shangri-La Music, including "Everybody's Under Your Spell" (available as a free download at www.thedukespirit.com) and "Procession," which is available as a free download on Levi's site and below.
One of the most celebrated female-fronted rock bands of the past several years, The Duke Spirit are as beloved in the fashion world as they are within the music community. Liela and the band have cemented themselves as fashion darlings with designer Philip Lim citing Liela as his "modern muse" while the late Alexander McQueen named Liela as the inspiration behind McQ, his 2009 exclusive fashion line for Target. This fall at New York fashion week, the band played to thousands at the Y3 runway show. Now Levi's is the latest brand to embrace the band's hard-rocking, heartfelt music and inimitable style.
Click below for the free download and for more information check out the band's official website, MySpace, and Facebook pages.