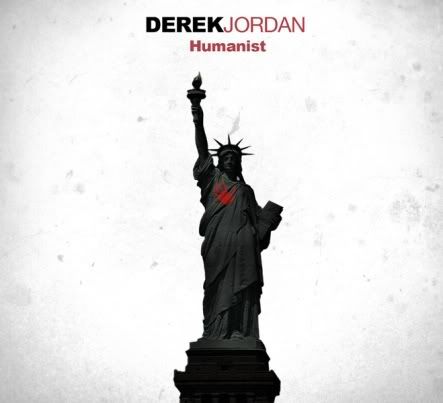 According to Derek Jordan his music is "Psych Alternative Rock." "I write about human behavior, the way we think, why we think, what we crave, why we crave, what life means to us, what we do with our lives, the power of fearless desire and passion, and I use alternative rock as the vehicle to express this. My music promotes individuality, identity, and resists conformity. My music reaches your heart and mind and how you really feel about your life."
Kudos for knowing exactly what you're going for Derek, even if you do fall just short of expressing it. Derek Jordan is an artist in development who, I'm sure has come so far already, but still has a way to go. On his side, he does possess a genuine belief in his message, but he still lacks the lyrical finesse necessary to rouse souls to action.
No matter, his music is an accurate reflection of a frustrated state that many individuals must experience when they're dissatisfied with life, or so I'm told.  He's aiming to reveal to us that we all are secretly miserable and severely unaware of what is going on around us. Part of me wants to buy into it, but the other part is holding on to "conformity."
So here are some words for Derek, if you're going to deliver such a strong message (that we all want you to—in theory) go for it, but make sure that you really deliver. I'd really like to see that, and you could totally pull it off.