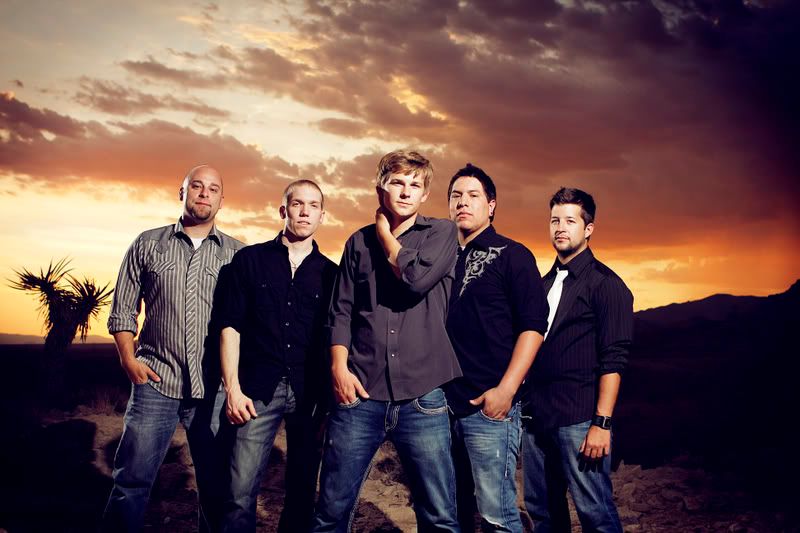 This week's unsigned artist is Sleeperstar. Hailing from Dallas, Texas the five piece band describes themselves as a "U2 meets Third Eye Blind" and is composed of Chris Pearson (vocals, guitar, piano), Nick Box (vocals, lead guitar, piano), Jake Lester (vocals, piano, synth, keyboards), Brandon Roses (bass), and Shaun Menary (drums).
In 2007 the band released an EP entitled, To Speak, To Love, To Listen. With their they dedicated tour ethic playing both colleges and club shows all around the United States, they have garnered a large following. The band will release their first full length album Just Another Ghost worldwide June 22.
This quintet combines buoyant rock with a sweet burst of piano melodies creating beautiful, emotionally charged music. I first saw this band back in March at SXSW. We happened to be at the Thirsty Nickel and they were the next band on the lineup to play. The performance was great; they exuded high-energy and I was very impressed by the vocals of Pearson. With their raw talent and great music it's no wonder they have such a big fanbase.
Stands out tracks: "Disengage," "Texas Rain," "Just So You Know"
You can get their new album, To Speak, To Love, To Listen now on
and check out the band currently on tour. They are playing the Canal Room in NYC May 4. For more tour dates and information on the band click HERE!