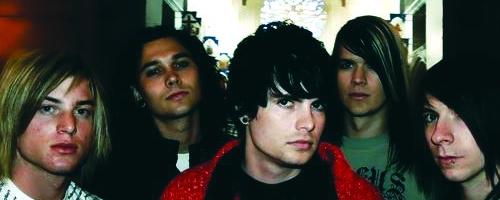 Secret & Whisper's new album Teenage Fantasy, is available in stores and online now! To celebrate, from now through April 30th, they're giving you the chance to help spread the word about the album and win! Entering is simple. Just do one of these following things and then fill out your info on the Contest Page.
1. Add "Teenage Fantasy" album image as your Facebook profile image
2. Add the Secret & Whisper "SAW" Logo to your Twitter Profile Image
3. Add a new Secret & Whisper song from "Teenage Fantasy" to your MySpace page
4. Put Secret & Whisper in your "Top Friends" on your MySpace page
5. Add any of "Teenage Fantasy" album banners to your MySpace page
6. Add "Teenage Fantasy" album image as your MySpace profile image
For all the details and resources you need, be sure to visit the Contest Page. They'll be picking winners every Friday until April 30th, so keep it up!
Grand Prize:
SAW Prize Pack
includes a T-shirt, both Teenage Fantasy and "Great White Whale," a "Teenage Fantasy" wristband and more!
Weekly winners:
"Teenage Fantasy" wristband
For more information on Secret & Whisper check out their MySpace page. Get their album now at Tooth & Nail.