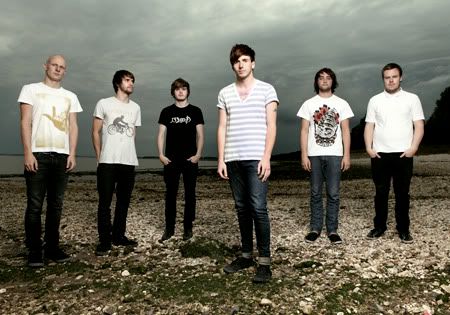 Flood Of Red is giving away a few guest list spaces for fans on their up and coming tour with Lower Than Atlantas which starts on September 29!
ALL YOU HAVE TO DO IS…
1.REPLACE YOUR MYSPACE PROFILE PICTURE WITH THEIR ALBUM COVER.
(you can get it from their photo album)
2. COMMENT THE BANDS MYSPACE BLOG, YOUR FULL NAME AND WHICH CITY OR TOWN YOU WOULD LIKE A GUEST LIST FOR.
(example- Jordan spiers – Glasgow x<3 i love you)
3. SPREAD THE WORD OF THEIR TOUR WITH YOUR FRIENDS AND HELP PROMOTE THAT THEIR ALBUM IS UP FOR DOWNLOAD FOR $1 ON WWW.FLOODOFRED.CO.UK WITH A BULLETIN OR TWO OR MAYBE A THOUSAND?